Hi everyone,
Actually Openhab and the serial binding are working fine but I would like to run the Velbus Network Bridge. I installed Velserv as well described by Stuart (MDAR) but I'm getting:

When I look at the last lines it says:
/bin/stty: /dev/serial/by-id/usb-Velleman_Projects_VMB1USB_Velbus_USB_interface-if00: No such file or directory
velserv.service: Main process exited, code=exited, status=1/FAILURE
When I look in the directory /dev I can't find a dir "serial".
Of coarse when I'm trying to setup the Velbus Network Bridge by means of the Paper UI it gives me: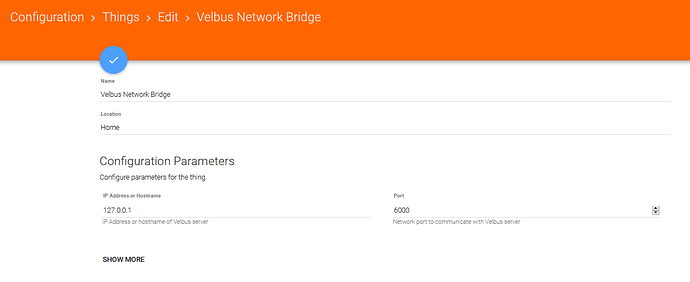 Something must be wrong but what? Any idea what is causing this problem?
Thanks in advance for your time!!
Regards,
Jona