Made great progress over the last days. Now have a "STM32" based VMB8PB module working.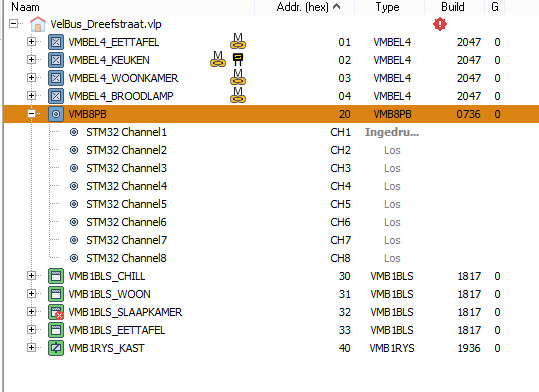 The STM32 responds to the "scan" request with the module type.
Also the status request messages are answered.
Also all comands to read / write the memory have been implemented (although it now writes the RAM of the STM, so everthing is lost on power down). Have to check how to write the EEPROM of the STM32.
When I press the button, the corresponding channel message is send.
Memory map of the VMB8PB is extremely simple, so that helped a lot.
Cleaning up code and then see if I can made a motion sensor input. Much more complicated as there are a lot more settings to handle.
See you,
Matthijs