Hi,
I have three new VMB1BLS'es to control my shutters. In VelbusLink, now there's a red exclamation mark, next to my project name, saying: "Firmware updates are available for one or more modules (see Tools > Firmware updates). The mudules currently have build number 1817. When I hover over the build number, I see "Firmware update recommended. Fixes issues with 'On Delay' parameter in actions. In the menubar, select Tools > Firmware updates."
However, when I go to Tools > Firmware updates. I don't see any modules to select. See screenshot below. I'm using VelbusLink 10.6.5, but I also had this issue with 10.4.X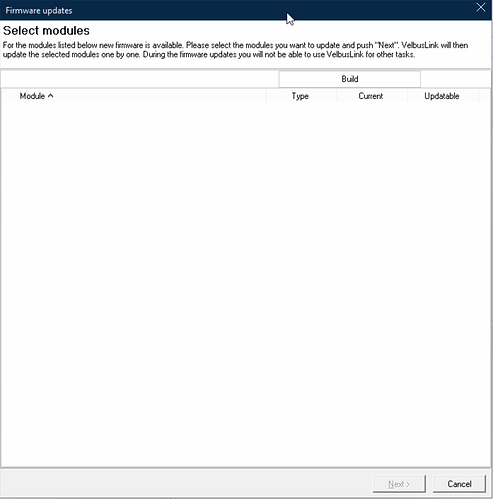 Any idea how I can start the update?
Kind regards,
Kristof