Hi,
Am stuck with module VMB2LEDDC and after some advice please.
I have ordered the VMB2LEDDC and VMB4DC. Most of the wiring looks OK but am unsure what this bit is.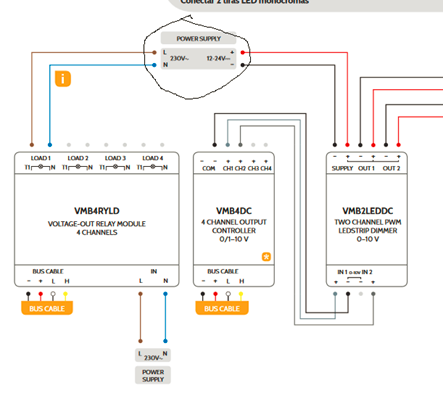 The output from VMB4RYLD is 240v, so how does this become 12v? Do I need to use a separate driver?
Thanks